You can be the designer with Jack Victor, Stantt or with our Hornor & Harrison Gold label custom clothing! Find the perfect suit for an upcoming wedding, special occasion, or event. Our custom department consists of suits, sport coats, trousers, outerwear, jeans and now cashmere and merino knit wear- all made in the fabric, fit and style you desire.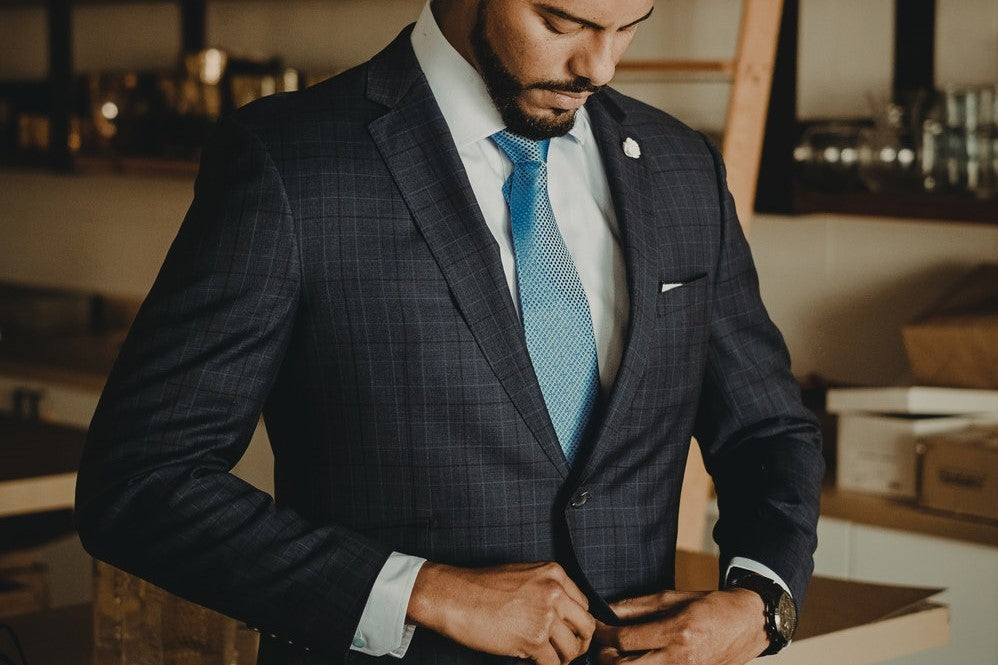 With a selection of over 1000 fabrics - including access to the finest branded collections from Loro Piana, Drago, SCBA, Reda, and Thomas Mason. You can find the suit or sportcoat you have been looking for in the fit you always wanted.- delivered in as little as 3 weeks.

Our custom Jeans & Chinos program offers a variety of models, fabrics, buttons, rivets, and stitching colors to choose from, giving you an unparalleled level of customization.
Our new offering of cashmere and merino custom knitwear gives you the opportunity to choose the color, style and fit you want in beautiful sweater models.
Custom dress and casual button shirts from Stantt and our Gold Label let you choose fabrics, collar styles, buttons, and any option imaginable. With delivery from Stantt shirts in as little as 2 weeks.
Now women can enjoy the same luxury as men when purchasing a tailored suit. We have many options of fabrics and styles perfect for business attire.
Email or call to set up an appointment